Big News! We have rebranded from Creditinfo to EveryData Guyana!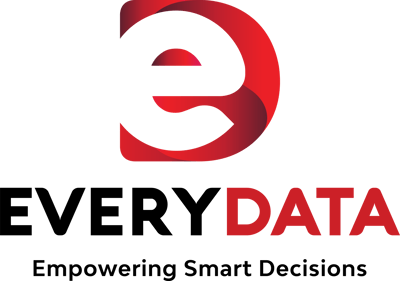 GEORGETOWN, GUYANA. January 8, 2023 -- Guyana's leading credit bureau is making significant strides toward its goal of becoming the leading data analytics firm in the Caribbean, commencing with their rebrand from Creditinfo Guyana to EveryData Guyana.
The leadership of EveryData Guyana confirmed that the company was enhancing its fintech capabilities beyond the provision of credit bureau services toward managing big data for any and all Caribbean entities.
EveryData Guyana will continue, at its core, to be a most reliable provider of credit risk reporting and credit scores. However, they have also enhanced our systems, processes, products, and solutions toward managing and utilizing all volumes and forms of data, both digital and manual data, to advance organizational efficiencies in this increasingly digital era.
Group Chief Executive Officer (CEO), Kristinn Agnarsson, who oversees all of the company's operations across the Caribbean, confirmed that the rebrand was regional in scope. Their operations in Jamaica are already in possession of regulatory approval of the name change, with Barbados and the Eastern Caribbean Currency Union (ECCU) to follow suit shortly.
"This is an exciting time for us because the future of business is data and we aim to become the leading player in the Caribbean and, ultimately, among the most recognized globally. We have a solid, capable team in place and our goal is to drive value to businesses dealing with an overwhelming amount of data while staying true to our goal of helping to democratize credit access in the markets we serve."
He added that their governance, board and management structures, as well as their commitment to Caribbean economic development, will remain unchanged through this rebranding exercise.

About EveryData
EveryData is a Caribbean-based credit bureau and business advisory firm dedicated to helping clients analyze data to drive business results. With offices in Barbados, Guyana the Eastern Caribbean Currency Union (ECCU) and Jamaica, the EveryData group aims to stand apart in the market by consistently investing in its people and its fintech solutions. Its vision is to create a world where all businesses have access to intelligent tools that will help them make sound data-driven decisions.
Let's Talk About Your Business Goals
Talk directly to our experts
Book a meeting at your convenience